CBC Visa Contactless Platinum
Enjoy borderless freedom with a platinum Credit Card
CBC Visa Contactless Platinum
Enjoy borderless freedom with a platinum Credit Card
The CBC Visa Contactless Global Platinum Card is only for the high ambitious group and is an opportunity to give yourself and your loved ones the very best that life has to offer.
 Tap & pay service at the merchant outlets up to BDT5,000.00
 Enjoy the highest level of security with your PIN based CHIP card beyond contactless threshold.
 Get your Credit Card details in a click through CBC Digital and e-Passbook.
 If you are over 18 years of age and a permanent employee with a minimum gross salary of BDT200,000/- per month, you are eligible to apply for a CBC Platinum Card.
 You will receive a minimum credit limit of BDT 300,000/-. (Conditions apply)
 Enjoy discounts facility from exclusive partners.
 Zero percent easy payment plans for a host of products and services you want to buy. You can pay in monthly installments.
Get SMS alert for every transaction
Your e-commerce transaction is secured by OTP.
Enjoy airport lounge facility in global, international and domestic airport with our renowned partners namely Priority Pass, MTB Air Lounge & Balaka Executive Lounge.
 You can also enjoy discounts offered by "Visa International". For details visit – VISA BD
Your Credit Card details in a click
Our Online Banking CBC Digital facility gives you instant access to your Credit Card.

 

Settlement of credit card outstanding through your Savings or Current Account

View current and previous statements

Balance inquiry
Terms & Conditions apply
Product information and terms & conditions are subject to change from time to time. Therefore, it is advisable to contact the branch nearest to you for the latest information and prevailing terms & conditions.
Apply for a Platinum Card
If you are a Bangladeshi National within the ages of 18 to 60 with a minimum income of BDT200,000/- net per month, you can apply for a Commercial Bank Platinum Card. If you are a salaried foreign national, please contact your nearest Branch for details.
  Download application form and submit the filled form to any CBC branch.
 You can also visit a branch of your choice to apply.
Apply for a Platinum Cards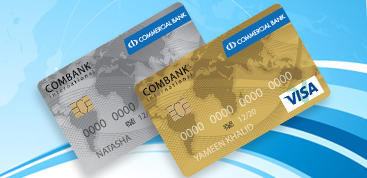 Visa Global Gold and Classic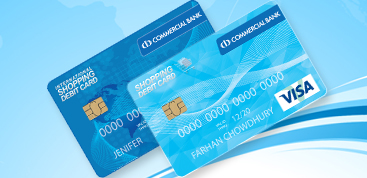 Debit Cards